Online High Schools: A New Future for Hawaii Students
The high school years are full of growth, discovery, and excitement as students begin to explore their interests and set postgraduation goals.
The Stride K12-powered online high school in Hawaii is tuition-free.* It offers students the benefits of a public school education from the comfort of home—without sacrificing important face-to-face connections.
Stride K12's Engaging High School Curriculum in Hawaii
Another great difference at Hawaii's online high school powered by Stride K12 is the freedom students have to attend online teacher-led classes and access their daily coursework wherever there's an internet connection. Hawaii-certified teachers use Stride K12's engaging online high school curriculum, which features core subjects in multiple levels—including honors and AP®—as well as music, art, and world languages. Students can also choose from a broad selection of electives. Plus, students enrolled at the Stride K12-powered online high school in Hawaii have access to college planning tools and receive guidance from teachers, counselors, and advisors.
How does Stride K12-powered online high school in Hawaii work?
The online high school in Hawaii powered by Stride K12 offers benefits similar to traditional schooling, including: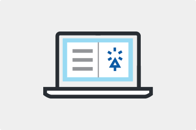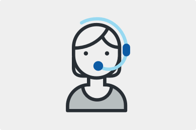 Instruction from a team of subject-specific, Hawaii-certified teachers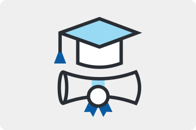 A diploma for graduates that's recognized by colleges and employers around the country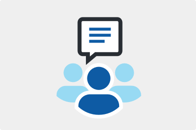 Learning experiences that balance rigorous study with fun social interactions
The difference at the Stride K12-powered Hawaii online high school is its personalized approach to learning that recognizes each students needs, strengths, and goals. The program includes support from school counselors and advisors as well as the Learning Coach—a parent or other responsible adult—who provides student oversight for one to three hours per day. And because social connections are so important, students can participate in online clubs and in-person events, projects, and extracurricular activities.
*Families do not pay tuition for a student to attend an online public school. Common household items and office supplies like printer ink and paper are not provided. Our enrollment consultants can help you address your technological and computer needs.